SIMON IN MALTA!
Ok, fine....geography lesson time, in case you have no idea where Malta might be...
Malta is a country composed of three major islands, and is located in the Mediterranean Sea,
just 58 miles south of Sicily, Italy.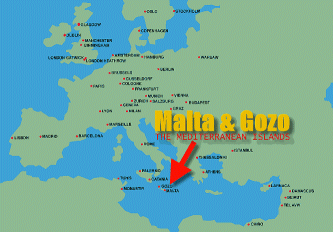 Here are some great photos of our friend Simon racing his bike at the Santa Pod Raceway in England...
Simon is flying the Maltese flag and the Powerhouse Motorcycles logo on the tail...
---
Do it right the first time - at Powerhouse.
...Home of the 750HP Motorcycle Dyno...
111 Jersey Street - West Babylon, NY - 11704
Certified N.Y.S. Motorcycle Inspection Station
powerhouse@fastcycles.com
(631)491-6767
© 2022 - All images and content on this site copyright of Powerhouse Motorcycles, New York. Unauthorized use of these images or content without written permission of Powerhouse Motorcycles, New York is an infringement of copyright law and will result in legal action. All rights reserved as protected by Federal copyright laws.