ECUnleashed Tuning Technology
Now available at POWERHOUSE...ECUnleashed tuning!!
ECUnleashed Tuning Technology is a performance service consisting of reprogramming or "flashing" your motorcycles stock ECU (Electronic Control Unit) unlocking the hidden potential of your bike. This results in incredible power gains, optimum engine deceleration maps, increased rev limit, smoother on/off throttle response, "Dash Code" removal and so much more. The bike retains all stock instrument and light functions along with all safety parameters of the stock ECU. ECUnleashed uses only the most advance hardware and software developed and distrubuted by their Italian partners, Piasini Engineering. This offers the track day enthusiast, club racers, and even factory race teams an incredibly competitive "Plug-n-Play" electronics service package without the extensive cost and testing time associated with a race kit ECU, wiring harnesses, cables etc.

Customer Feedback
Mr. A. is very happy, the re-flash has smoothed out 99% of the roughness or should I say weakness below 4000rpm that the SC Project exhaust caused him. He is still getting some decel popping noises but overall he is glad to have done the re-flash. His ride is greatly improved....click here for more
Click here to download the order form. Fill out as accurately as possible.
Enclose a copy of the order form with your ECU
Questions? Email powerhouseturbo@gmail.com
---
Removing Restrictions and Perfecting the Tune……..

ECU Modifications – (Optional per customer request and application)

* Remove Factory Timing Retard
* Remove Throttle Restrictions
* Increased Idle
* Increased Rev Limit
* Remove Speed Limiters (Gear Dependent)
* Reduce Excessive Engine Braking/Improved Deceleration
* Improved Throttle Control & Reaction
* Remove Injector Shut-Off on Deceleration
* Eliminate Factory "Error codes" (ex. exhaust valve, steering damper)
* Improved Fuel Maps
* Improved Ignition Maps
* Injector Phasing Adjustment
* Velocity Stack Switching Adjustment (Variable Stacks Only)
* Race Fuel Mapping Accommodations

"Return to Stock" Option
All ECU's can be reprogrammed back to it's stock settings at anytime.
ECUnleashed performance Tune Files have been Dyno tested and tuned for maximum performance. While most vehicles show a 6-10% increased in power, we have seen vehicles result in as high as +20% power gains.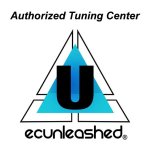 ---
Do it right the first time - at Powerhouse.
...Home of the 750HP Motorcycle Dyno...
111 Jersey Street - West Babylon, NY - 11704
Certified N.Y.S. Motorcycle Inspection Station
powerhouseturbo@gmail.com
(631)491-6767
© 2022 - All images and content on this site copyright of Powerhouse Motorcycles New York. Unauthorized use of these images or content without written permission of Powerhouse Motorcycles New York is an infringement of copyright law and will result in legal action.
All rights reserved as protected by Federal copyright laws.